Richard Kavanagh talks Margaret Zhang style for L'Official, Manila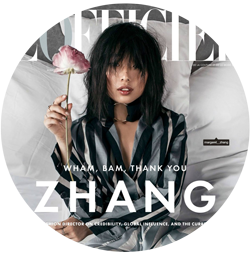 Richard Kavanagh has been a friend of the fatboy family for many years. He's even stayed on the infamous "Fatboy Bunk Beds" in Bushwick many years ago during a particularly humid NYC fashion week. Recently Richard styled Margaret Zhang for the cover of L'Officiel Manila and spoke all about it with our good friends at LOVETWAIN.
Richard used a number of products to achieve this this spectacular look, including the newest edition to the fatboy family, a styling cream we've called Boss Dog.
Read the full interview here.